Travel diary
My selection

Home
Cycling
Electric bicycle hire at the Tourist Office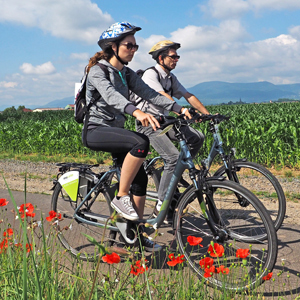 Cycling is easy with an electric bike! The Tourist Office offers the possibility to rent bicycles from the Movélo Alsace network. Whether you're on the road or on cycle paths, there's no need to overexert yourself pedalling. Even on hills or riding into the wind, cycling is a pleasure for everyone! It's a chance to combine enjoyable physical activity with discovering Obernai and the surrounding area, all in an eco-friendly way.
What is an electric bike?
The Movélo Alsace network offers german-made Kalkhoff Talsman electrical bicycles, equipped with a battery and an electric motor which only runs while you're pedalling, allowing you to combine sport and relaxation. On an electric bike you can achieve speeds of up to 25km/h with assistance.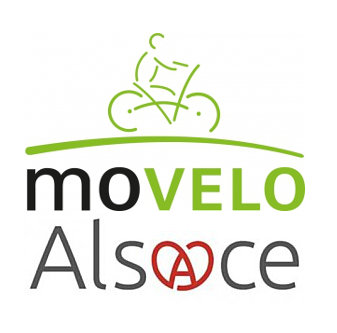 More than 70 docking stations will be set up to provide Movélo bikes:
find all Movélo Alsace docking stations
Prices
Half-day: €17 per person
Full day: €28 per person
Week-end €50 per person
5 days: €112 per person
Whether you're going on a day trip or a longer cycling tour, an electric bike will allow you to travel through countryside, vineyards, mountains and valleys, to admire the landscapes dotted with picturesque villages, to stop for rests and to take the time for a stroll!