Travel diary
My selection

Home
Réseau67 Intercity Buses
line 257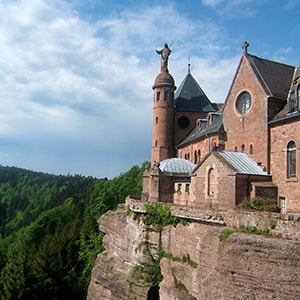 This line runs from Strasbourg to the wine-producing foothills surrounding Obernai, Mont Sainte-Odile and the Champ du Feu.
Line 257 is much more than a simple means of transport; it is a touristic experience. It connects Strasbourg city centre to the authentic wineland towns and villages of the surrounding foothills. Follow the Route du Mont Sainte-Odile to Obernai, Boersch, Ottrott and Klingenthal and appreciate their rich architectural heritage. The Manufacture Royale d'armes blanches (Royal Weapons Manufactory) Museum in Klingenthal is also not far from the bus stops. The surrounding winelands are truly beautiful. Stop off at one of the many cellars, restaurants or tearooms and enjoy the local produce on offer.
Hiking enthusiasts will be glad to learn that you can reach many hiking trails marked out by the Club Vosgien from the Klingenthal Vorbruck, Mont Sainte-Odile, carrefour de la Bloss, Welschbruch maison forestière and La Rothlach bus stops. Drink in the beautiful panoramas and the tranquility of the summits from the Convent of Mont Sainte-Odile or the Champ du Feu (la Serva).
Line 257 is accessible to people with reduced mobility by reservation.
line 262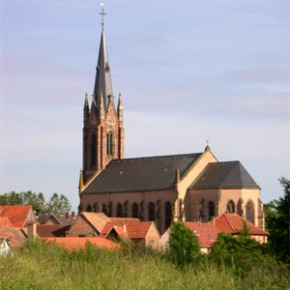 Line 262 takes you from Obernai to Erstein, passing through the villages surrounding Mont Sainte Odile such as Niedernai, Meistratzheim, etc.
Explore the Sugar City and its waterways and discover its industrial heritage. Admirers of modern and contemporary art must be sure to visit the Würth Museum to see their exceptional collection.
Walkers will love the charming walking trails and the natural beauty that line the banks of the Ill River.