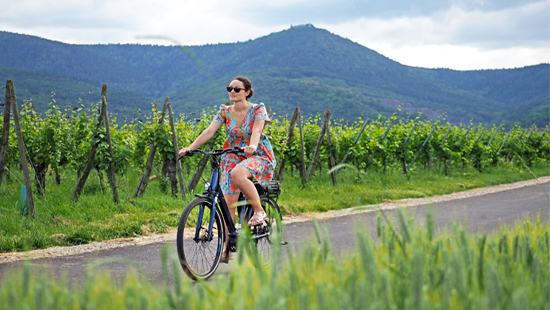 Take advantage of the good weather to try out the 6 electric bikes from the Tourist Office.
Discover the Vignoble cycle route, the Mont Sainte-Odile or the Pays de Sainte-Odile with its typical villages and cabbage fields.
So don't wait any longer and book yours:

Book your electric bike online!