Travel diary
My selection

Home
Meet the team
Isabelle EBER
Director / Head of Animation Unit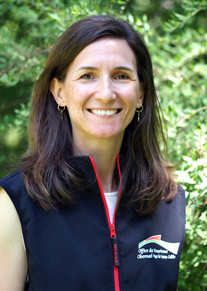 My favourite month: June. The beginning of summer.

My favourite: the music festival. The summer atmosphere that we find with pleasure, we wander from place to place, we sit on a terrace around a drink or an ice cream ...

My favourite spot: The Ehn trail, nature just a stone's throw from the city centre! I particularly appreciate it in spring for a walk amidst the scent of the first flowers or in summer for a cool jog along the river... And why not extend the walk with a picnic in the Parc de la Léonardsau!

Obernai in 4 words: dynamic, lively, photogenic and so elsässich* (*so very Alsatian...)



Cécile KNOPF
Travel Counsellor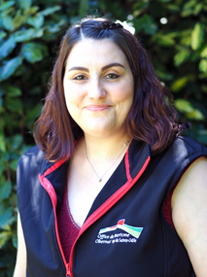 My favourite month: Nature wakes up, flowers and greenery come back to life. More and more people go out into the streets and the terraces come alive.
My favourite: Advent and the Christmas market. Day after day, Obernai is invaded by a magical atmosphere, thanks to the decorations and illuminations that can be found everywhere in the streets, you can feel like a child again. The scent of hot drinks (wine, apple juice, chocolate), maneles (brioche in the shape of a man, eaten on St Nicolas' day), flambéed tarts, ..., titillate our sense of smell while our eyes go from one stand to another admiring the handicrafts offered by the exhibitors.

My favourite spot: The municipal park. A green setting just a stone's throw from the historic centre, not far from the Ehn trail and the Mont National. In spring or summer, you can sit under the trees for a picnic, after having strolled through the historic centre and the ramparts, admiring the panorama of the National Mountain over Obernai and its surroundings, and before going for a shady walk along the Ehn river.

Obernai in 4 words : Traditional, warm, lively, greedy
Corinne DAURIACH
Travel Counsellor - Group Service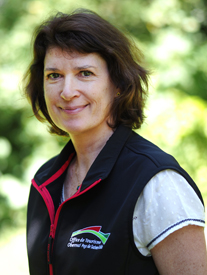 My favourite month: May. Flowers are everywhere in Obernai and its surroundings, everything is green in the vineyards.

My favourite: The Easter rally in the town. It's nice to see the children's eyes light up when you give them a little chocolate present in exchange for a good answer.

My favourite spot: The gardens of the Léonardsau in spring or during a concert of the Obernai Chamber Music Festival

Obernai in 4 words: Beautiful, lively, greedy, welcoming
Estelle DANANCHER
Development and Marketing Officer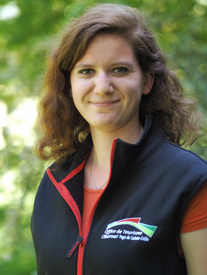 My favourite season :
July, when the city is colourful and full of life, shared between summer animations and terraces

My favourite time of year :
The Christmas market and its illuminations which make for a magical time during the end of year celebrations!

My favourite spot : The market square. Obernai's central square where life never stops, it is at the heart of all the surrounding dynamics, watched over by Sainte-Odile from the fountain.

Obernai in 4 words : Wine, folklore, history, essential
Virgine TROMSON
Travel Counsellor - Administrative assistant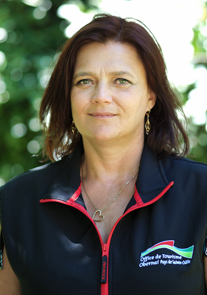 My favourite season:
December. When the lights take over the city, with its festive spirit, songs and entertainment and the smell of "bredele" and mulled wine.

My favourite:
Of course, the Christmas market and its authenticity with the local craftsmen and producers who are present.

My favourite spot: When you take the Obernai bypass, the view of the town, the Mont National, the belfry, the church and the view of the nearby Vosges and the Mont Ste Odile.

Obernai in 4 words: Winegrowing, picturesque, lively and "so bombisch"!
Amandine VALLON
Travel Counsellor / Animation Unit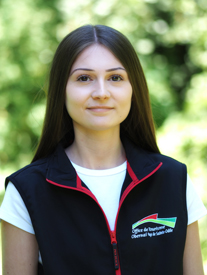 My favourite season: Summer. It's the season when geraniums dress up the town, when everyone walks around with an ice cream in their hands and enjoys the terraces.

My favourite: The Christmas market, when the magic of Christmas takes hold of Obernai and makes it live unforgettable moments. The beautiful illuminated chalets, the smell of mulled wine and hot chestnuts warm the hearts despite the cold winter.

My favourite spot: The Mont National and its magnificent view over the whole town of Obernai. When the weather is good, you can also see the inevitable Mont Sainte-Odile.

Obernai in 4 words: Colourful, warm, typical and inevitable
Thomas MULLER
Head of Communication Department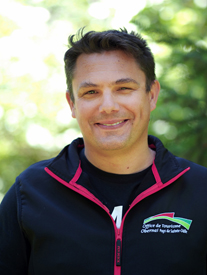 My favourite season: Autumn. It is a season of colour and tradition. It's the time of the grape harvest, of the "vin nouveau" evenings (we eat nuts, cold cuts, bacon... and grape juice that starts to ferment). It is a season when the weather can still be very nice and warm.

My favourite: The "tartine" evenings, where you can enjoy a good beer or a glass of wine with a "tartine obernoise". Folk dancing and Christian the host have no secrets for me, but I enjoy being there with my friends and family. The atmosphere is friendly and warm between the inhabitants of Obernai and the tourists.

My favourite spot: Just a stone's throw from the town centre, the Ehn paths are an invitation to take a walk. You can go for a walk or a jog (as I like to do) in the forest, along the Ehn, the small river that runs through Obernai.

Obernai in 4 words: A concentration (of Alsace), friendly, medieval, unmissable
Jacques Breton
President of the tourist office