Travel diary
My selection

Home
Spring in Obernai
The first rays of sunshine make you want to go out?
Spring Market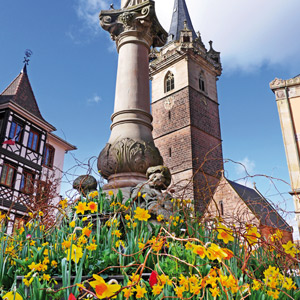 Obernai celebrates the return of the good weather with a bang!
Come and meet nearly 70 craftsmen and producers spread over the four squares in the town centre: floral arrangements, plants, decoration, crafts, honey, jams, Alsatian wines, gastronomy and Easter sweets, soaps and natural cosmetics, etc...
Musical entertainment, children's activities, tombola, food and drink.
The shops are also involved in the event and are open throughout the weekend.


OPERATION
"Your shopkeeper is doing you a favour!

Discounts, gifts, little attentions... the shops in the town centre welcome you and pamper you during the Spring Market.
Spring Rally in the Pays de Sainte Odile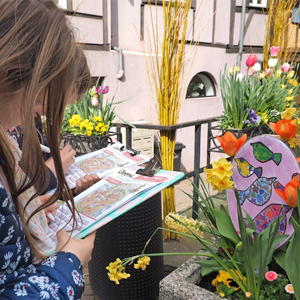 With the return of the warm weather, take part in the traditional 'Spring Rally' organised by the Tourist Office through the centre of Obernai and the streets of the villages of the Pays de Sainte Odile.
CamOmille the little caterpillar has just woken up from her long winter sleep... Now she needs help to learn to read and become a beautiful butterfly!' Different letters of the alphabet are hidden on signs in Obernai and the villages of the Pays de Sainte Odile. The game consists in finding them in order to complete an extract of a spring poem.