Travel diary
My selection

Home
Vineyards
The vineyards of Obernai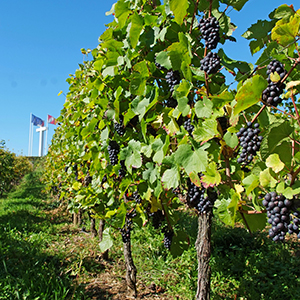 Obernai is an unmissable stop on the Alsace Wine Route, which stretches through Alsace from north to south for 170 km.
From the Middle Ages (around 680 A.D.) onwards, its wine was so highly renowned that it was served in imperial courts and numerous monasteries.
The summit of the Schenkenberg
The Schenkenberg peak is 265m high and takes its name from the Schenk family of Ehenheim, first mentioned in 1178. The chalky soil where the vines grow forms the geological basis of all the great vineyards. It faces south/south-east, producing ideal conditions for the grapes to mature.
Feel like taking a walk among the vines?
The Schenkenberg wine trail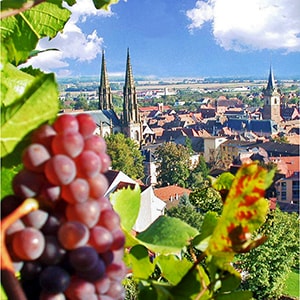 Information boards all along the Schenkenberg wine trail explain the art of wine-growing, from pruning to harvesting. Step by step, you will be able to discover the different varieties and the stages in the production of wine.
The belvedere offers an outstanding view of the town of Obernai, its monuments, its medieval defences and its concentric layout.
The panoramic view reveals all the splendour of the Alsatian plain, the Vosges mountains and their foothills, the Black Forest, and in the distance the silhouette of Strasbourg Cathedral.