Travel diary
My selection

Home
Autumn colours in Obernai
Autumn in full colour
A flamboyant escapade in the heart of the Indian summer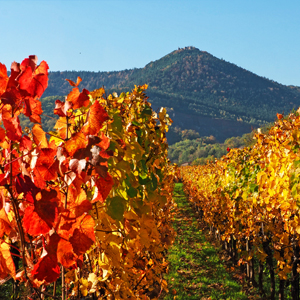 All lovers of Alsace will tell you: autumn is a wonderful time to discover the region!
Obernai and its surroundings are not to be outdone: between a walk in the vineyards, a hike in the forest to discover medieval ruins, a bike ride through the cabbage fields or a simple stroll in the heart of the town, autumn is a gentle interlude where you can take the time to contemplate the spectacle that nature offers. This season also offers many gastronomic opportunities for the most gourmet.
Sauerkraut: the star of autumn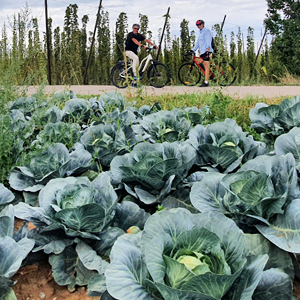 In Alsace, the month of September is synonymous with the grape harvest and harvests, including the emblematic sauerkraut. The end of summer marks the arrival of the new sauerkraut, which gives rise to great celebrations.

It is an immersion in the heart of cabbage country that is proposed to you during the two weeks dedicated to this emblematic dish.

From the field to the plate, discover the different stages in the production of Alsatian sauerkraut and the various gourmet variations during tours in a convertible minibus or by bike.
In Obernai, autumn is the opportunity to live a unique experience in the heart of the vineyard!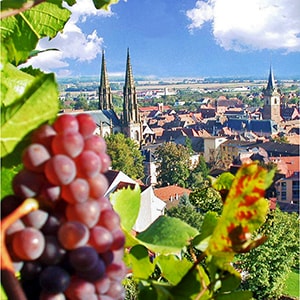 The cellars are in full swing, the grape pickers are busy in the vineyards. Pushing open the doors of the estates means discovering the fascinating world of wine-making, from harvesting in the vineyards to maturing in the barrels. It's about the variety of grape varieties, the importance of terroir and the art of blending.

During the Fascinating Weekend, a national wine tourism event, take part in unusual tastings, cellar visits or a meal at the foot of the stills in the oldest distillery in Alsace...
BiObernai: the organic farming fair
Organised since 2004, in the friendly spirit of a large open-air market facing the city walls, BiObernai, the Alsace organic farming fair, invites nearly 25,000 visitors each year to come and immerse themselves in the world of "organic farming", which has now become a real way of life, healthier, in line with environmental, ethical and eco-responsible values.
Heritage Days
Obernai and the surrounding communes open the doors to their heritage. A journey into the prestigious past of our regions, where you can see the treasures of history and the wonders of architecture. From castles to medieval buildings and more secret places, take advantage of this weekend in September to discover the treasures of the Pays de Sainte Odile.