Travel diary
My selection

Home
Christmas in Obernai
Christmas in Obernai, a whole month of festivities!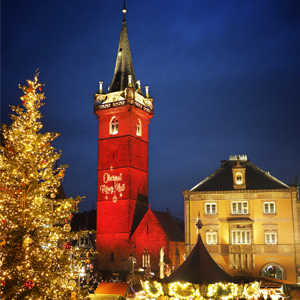 Far from the crowds of the big cities, Obernai, in its setting, relies on authenticity and conviviality. This is what visitors remember; Alsatians will say that it is "so heimlich" ....
This word sums up the atmosphere in the city, especially after dark: the warmth and magic of a true Alsatian Christmas...

In addition to the Christmas Food and Crafts Market, concerts, storytelling walks and other activities punctuate the Advent season..
From Friday 25 November to Saturday 31 December 2022

The Christmas Market: the flagship event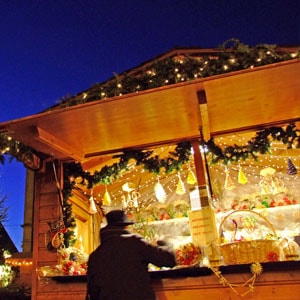 The 40 chalets of the Christmas Market of Gastronomy and Crafts invite you to meet passionate craftsmen with real know-how. A great opportunity to taste local products: foie gras, gingerbread, salted meats, bredeles, Alsace wine, jams, Christmas beer... and to decorate your festive tables. The designers offer something to decorate the tree or to please your loved ones: hanging baskets, ceramics, wooden objects, blown glass balls...

A local speciality not to be missed: the tasting of mulled wine around the winegrowers' cauldron, as much for its unique taste (based on white wine and spices) as for the atmosphere that reigns there!



Open every day
from Friday 25 November to Saturday 31 December 2022
Every day from 10am to 7pm
Fridays, Saturdays and Sundays, extension until 8pm
25 November opening at 4pm
24 and 31 December from 10am to 4pm
Closed on 25 December
EXHIBITION OF Crips FROM ALSACE TO EASTERN COUNTRIES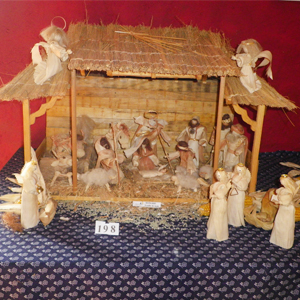 Each year, the Church of Saints Peter and Paul hosts a beautiful exhibition of nativity scenes highlighting a region or a country. In 2022, we are heading for Eastern Europe

The cots come from the collection of the Bethlehem Association of Muzeray in the Grand Est. This exhibition is part of the Christmas Nativity Scenes Trail.
.
Church of Saints Peter and Paul
From 25 November to 31 December 2022
Every day 9am-12pm/14pm-6pm excluding religious services
Opening at 2pm on Fridays 25 November, 9 and 23 December

Christmas exhibition :
towns and villages of Alsace seen by Georges Ratkoff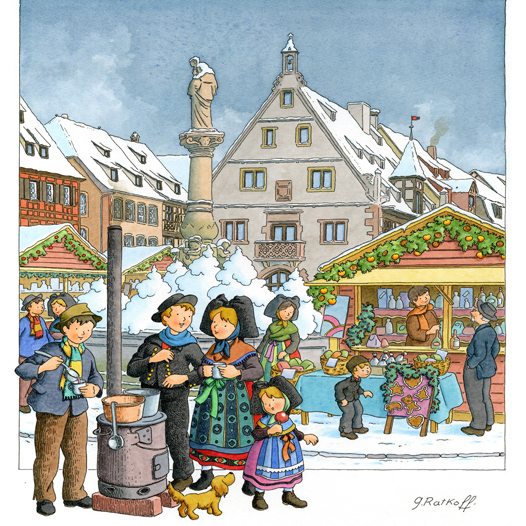 Exhibition of watercolours by the famous picture artist Georges Ratkoff, who loves a happy and authentic Alsace.

This exhibition plunges us into the universe of the watercolourist who was inspired by Obernai and other towns and villages in Alsace to illustrate festive moments or simple moments of happiness.

The Christmas period obviously inspires the artist who, through his paintings, retranscribes all the enchantment and the spirit of the Alsatian Christmas.



Belfry Exhibition Hall, Place du Beffroi
From 25 November to 31 December 2022
Every day from 10am-12pm/14pm-7pm,
closed on 25/12, closed at 4pm on 24 and 31/12

Christmas Concerts in the Land of Saint Odile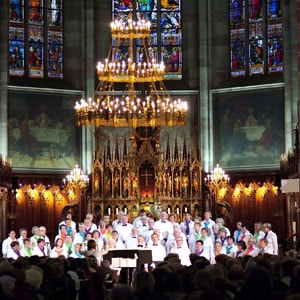 Every year, the Pays de Sainte Odile mobilises for a good cause through a series of high quality concerts organised in the churches of the different villages.
Santa's mailbox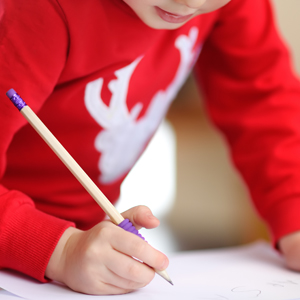 Young and old alike will be able to make their list of gifts and wishes to Father Christmas by writing him a nice letter and dropping it in the big letterbox located on the Place de l'Étoile.

THE TREASURE HUNT
À Obernai, profitez de la magie de Noël tout en partant à la recherche d'un trésor ! Énigmes, rébus, indices, vous aideront à dénicher les secrets de la ville... Une récompense est à la clé pour ceux et celles qui auront trouvé le nom du trésor ! Parcours de 2km, durée environ 1h30.
FREE CHRISTMAS Shuttle
From the town's peripheral car parks and the VVF campsite, take advantage of the free Pass'O shuttles to get to the Obernai Christmas Market at weekends.
Pass'O to get to the city centre at weekends for the Obernai Christmas Market.
Exceptional opening of shops
To allow you to do your Christmas shopping as calmly as possible, the shops will be open on the following Advent Sundays: 27 November, 4, 11 and 18 December from 10am to 7pm.
GALERIE PHOTO