Travel diary
My selection

Home
Christmas in Obernai
Christmas in Obernai,
a whole month of festivities!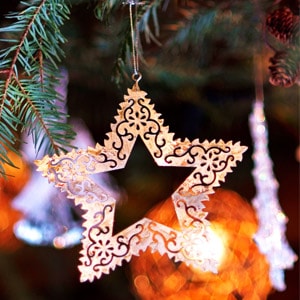 Far from the crowds of the big cities, Obernai, in its setting, relies on authenticity and conviviality. This is what visitors remember; Alsatians will say that it is "so heimlich" ....
This word sums up the atmosphere in the town, especially after dark: the warmth and magic of a true Alsatian Christmas...
In addition to the Christmas Market of Gastronomy and Crafts, concerts and evening walks punctuate the Advent season.
From Saturday 20 November 2021 to 2 January 2022


The Christmas Market: the flagship event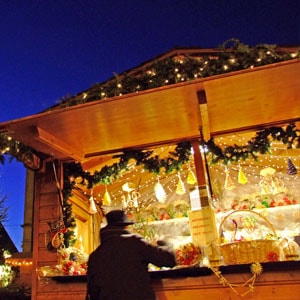 The 40 chalets of the Christmas Market of Gastronomy and Crafts invite you to meet passionate craftsmen with real know-how. A great opportunity to taste local products: foie gras, gingerbread, salted meats, bredeles, Alsatian wine, jams, Christmas beer... and to decorate your festive tables. The designers offer something to decorate the tree or to please your loved ones: hanging baskets, ceramics, wooden objects, blown glass balls...
A local speciality not to be missed: the tasting of mulled wine around the winegrowers' cauldron, both for its unique taste (based on white wine and spices) and for the atmosphere that reigns there!
Open every day
from Saturday 20 November 2021 to Sunday 2 January 2022
Every day from 10am to 7pm
Fridays and Saturdays extended until 8pm
December 24th and 31st from 10am to 4pm
1st and 2nd January from 2pm to 6pm
Closed on 25 December
EXHIBITION OF AFRICAN CRIBS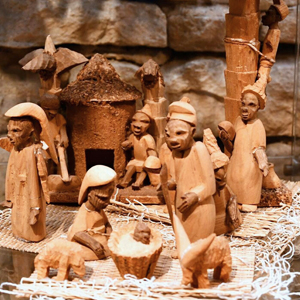 Each year, the Church of Saints Peter and Paul hosts a beautiful exhibition of nativity scenes highlighting a region or a country. In 2021, we are heading for Africa! There, Christian rites and celebrations are intimately linked to ancestral customs and beliefs.

Burkina Faso is famous for its bronze and brass nativity scenes. These are made with lost wax and painted in bright colours. Many African cots are made from various types of wood, with finely carved, sober and majestic figures.

In Niger, the Tuaregs create their cots from a soft stone, called soapstone, from the Saharan massif. You can also admire a small Congolese village made of blackened terracotta, mixed with copper slag. This is the material of choice for the Congolese to make cots of any size, whereas in Burundi, the filiform metal figures are dressed in millet leaves. The cots are from the collection of the Bethlehem Association of Muzeray in the Grand Est. This exhibition is part of the Christmas Crib Trail.
Eglise Saints Pierre et Paul


From 20 November 2021 to 2 January 2022
Every day 9am-12pm/14pm-6pm excluding religious services,
opening at 2pm on Fridays 26 November, 10 and 24 December
Christmas Concerts in the Land of Saint Odile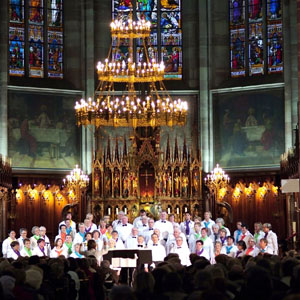 Every year, the Pays de Sainte Odile mobilises for a good cause through a series of high quality concerts organised in the churches of the different villages.
Santa's mailbox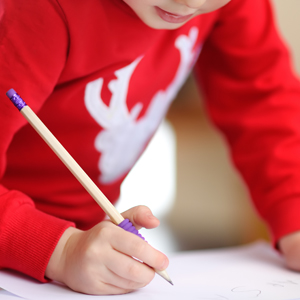 Young and old alike will be able to make their list of gifts and wishes to Father Christmas by writing him a nice letter and putting it in the big letterbox on the Market Square.

THE TREASURE HUNT
In Obernai, enjoy the magic of Christmas while searching for treasure! Riddles, puzzles and clues will help you to discover the secrets of the town... There is a reward for those who find the name of the treasure! 2km route, duration about 1h30.
FREE CHRISTMAS SHIPPING

From the town's peripheral car parks and the VVF campsite, take advantage of the free shuttle buses
Pass'O to go to the town centre at weekends for the Obernai Christmas Market.
Exceptional opening of shops
Sundays 21 and 28/11 - 5, 12 and 19/12 from 10am to 7pm
PHOTO GALLERY