Travel diary
My selection

Home
The Léonardsau estate
Come and discover an oasis of calm just outside Obernai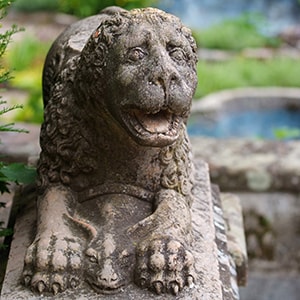 The Léonardsau estate and its 9-hectare park,4km west of the centre of Obernai, are an oasis of calm and natural beauty at the foot of Mont Sainte-Odile.
Situated in Saint Léonard, a hamlet between Obernai and the village of Boersch, the castle and park are the property of the Town of Obernai.
The estate and its castle reflect the personality of their creator, the passionate and eclectic Baron Albert de Dietrich, who had the manor built to house his collection of ancient earthenware.
The castle itself is a pleasant Renaissance pastiche with Gothic elements and a richly decorated exterior of sculpted stone and woodwork.
Did you know?
The director Claude Chabrol shot the film "Ten Days' Wonder" at Léonardsau with Orson Welles, Marlène Jobert and Anthony Perkins.
Open everyday from 8.00 a.m. to 7.00 p.m.