Travel diary
My selection

Home
Add
Foot Race : Les O'nze kms d'Obernai
Obernai
01/07/2023
Description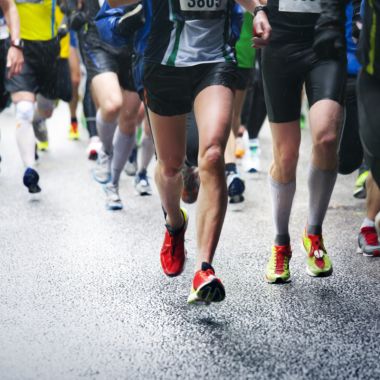 Running race accessible to all, organized by "Courir à Obernai". The 11 kms around the city and the difference in altitude (150m) allow runners used to flat courses and those who prefer hilly courses to compete, half on the road and half on the path with the climb to the Mont National at the 6th kilometer.
The passage to the Croix Blanche will give the runners a glimpse of the beautiful city of Obernai. The rest of the route will allow the runners to unroll their stride and finish on the Rempart de la ville.
Registration via the website www.sporkrono.fr/events/les-onzes/.
Horaire(s) d'ouverture
01/07/2023

Saturday from 20:00 to
More information
Audience concerned
Adults (individuals)
Families
Organised by
:
Association Courir à Obernai
Horaire(s) d'ouverture
01/07/2023

Saturday from 20:00 to
Venue of the event
:
Start rue de la 1ère DFL - Arrival Rempart Maréchal Foch, in front of the Salle des fêtes
Opening hours
:
Start 8 pm
Distance (km) à la gare la plus proche
:
1
Price lists
Prices (events, products, etc.)
:
Free for the audience