Travel diary
My selection

Home
What's on today
City train of Obernai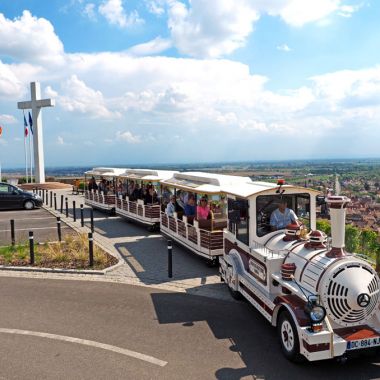 Explore Obernai with the little electric white train !
Combine a simple means of transport with a guided tour of the town, with comments broadcast via individual headsets, to make the most of your visit or stay in Obernai.
Prices :
Adults: 8 euros
Children (6-14 years): 6 euros.
Groups: 7 euros.
Contact :
S.A.A.T. LE TRAIN TOURISTIQUE (Monsieur Henri KERN)
31 Rue de l'Abattoir
68150 Ribeauvilé
Tel : 03 89 73 74 24
Date(s)
du 01/10/2023 au 31/10/2023
Venue of the event
:
Office de Tourisme Obernai
Other things to do :