Travel diary
My selection

Home
What's on today
Storytime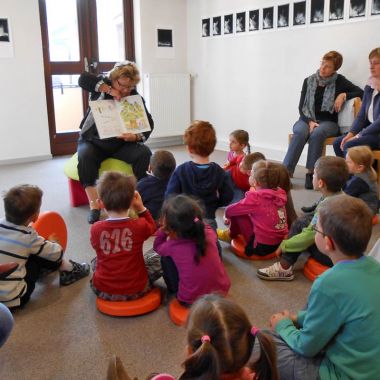 Don't know what to do on Wednesday mornings with your children? Come and listen to tales at the Médiathèque! Every Wednesday morning, it's story time.
Come to escape and travel in the company of the volunteer storytellers of "Lire et faire Lire". Discover fabulous stories to the delight of young and old.
Tales in French adapted to all ages, free entrance.
Contact :
MÉDIATHÈQUE (Madame Pauline KLAER-REIST)
rue Athic
Médiathèque Municipale - Pôle culturel
67210 Obernai
Tel : 03 88 95 18 20
Fax : 03 88 47 66 42
Prices (events, products, etc.)
:
Free entrance
Venue of the event
:
Médiathèque municipale, Cour Athic
Opening hours
:
11 am - 11.45 am
Other things to do :