Travel diary
My selection

Home
What's on today
Visiting a sauerkraut factory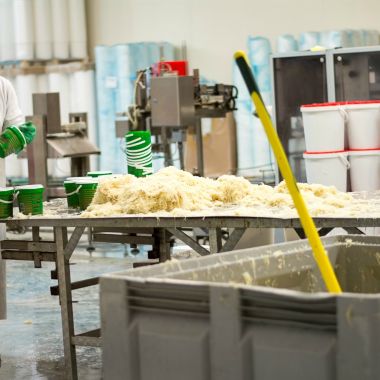 We have come a long way since the Muller family used to ferment their cabbage naturally in 5 vats located at the back of their house. Today, 5,000 tons of sauerkraut are processed each year and shipped to France, Europe and even the United States. The Maison de la Choucroute Le Pic offers a wide variety of recipes and packaging for its reference vegetable. Guided tour of a sauerkraut factory and its production facilities, with tasting. Duration about 2 hours, wearing the mask is requested by Le Pic.



Contact :
Office de Tourisme d'Obernai ( )
Place du Beffroi
67210 Obernai
Tel : 03 88 95 64 13
Prices (events, products, etc.)
:
7€/over 18 years old, 5€/14-17 years old, 0€/-14 years old. Registration Tourist Office.
Venue of the event
:
1 rue Lehen, carpark of the Maison de la Choucroute Le Pic, follow sign at the entry of the village, coming from Niedernai
Other things to do :